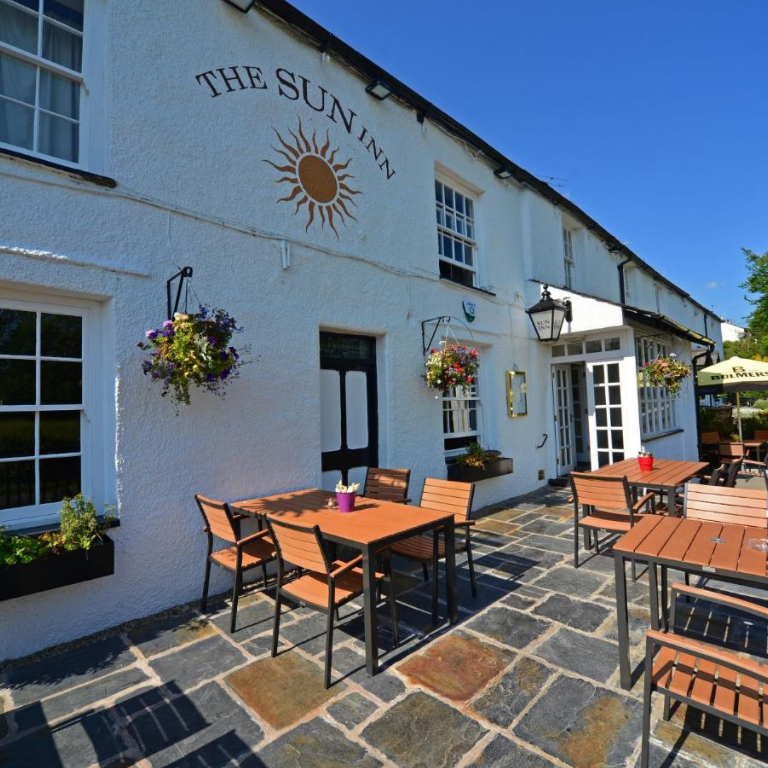 The Pub
The village pub in Crook nr Kendal & Windermere, the whitewashed Sun Inn, dates from 1711. The Sun is a traditional Lakeland inn with stone floors and roaring fires in the winter, it began life as a row of cottages, the occupants of one of them served beer to travellers from a front room.
Traditional, atmospheric, friendly run, dog and child friendly pub, in the beautiful setting of Crook, just outside of Kendal, within the beautiful Lake District and only five miles from Lake Windermere.
If you're a walker, or someone who simply likes riding around the lakes in the car, the Sun Inn is the place for you. With plenty of parking, and immediate access to numerous easy, scenic, and low level walks, very close to Lake Windermere not far from Kendal, our customers visit us again and again. We like to get to know you personally –and we know that, whether you're staying for a few days, or just grabbing a pint (or two), you've probably just had an exciting, exhausting day out, and want to relax, and enjoy some home cooked food, without having to remove your walking boots, or worry about what you're going to do with the dog.
We can accommodate, couples, singles, families, groups and clubs.
A Bit of History About Crook
Crook is located in Cumbria near to Kendal & Windermere…
Buildings are a blend of the old and new, predominantly grey stone and slate, all the farms are very old during the 14th or 15th century, one still retains round chimneys, a typical feature of Lakeland architecture, built to withstand the fierce winds prevalent during the winter. Hills, trees, rocks and water form the landscape around the village of crook. Hills are small, the highest point just 249 metres above sea level. The great war memorial hall is the meeting place for the young farmer's club, the women's institute and the crook folk dance society to raise money for the upkeep of the hall.
The tower of what was the manor chapel for crook hall, stands on a hill above the village, dating from around 1620, it was in use from the 16th to the 19th century, because of structural defects the main body of the church had to be demolished. Crook hall, which now survives as a farmhouse, was once the home of the influential Phillipson family, one of their member's Robert Phillipson who was a royalist officer during the civil war, acquired quite a reputation in the area, he came to be known locally as 'robin the devil' Local or visitor we hope you enjoyed your experience with us.
Sun Inn Pub Cumbria | Sun Inn Pub Lake Windermere | Sun Inn Pub near Kendal | Sun Inn Pub near Windermere